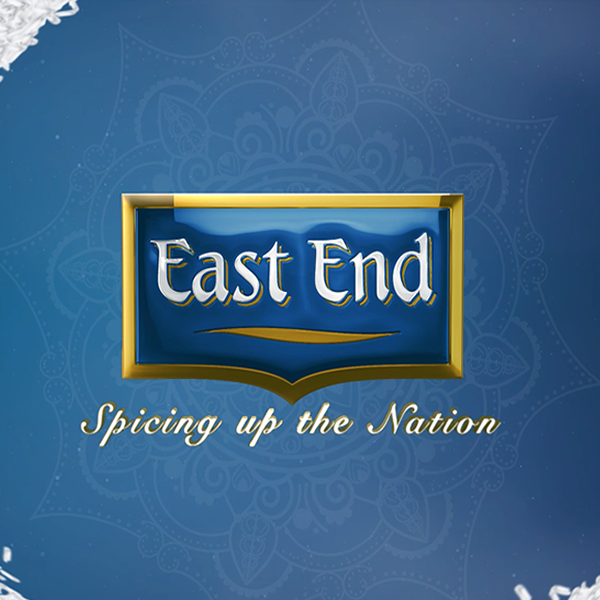 Rice is big business in the UK – the industry is worth around £750m annually and the market is, in line with forecasts, continuing to grow each year. This growth of course is driven by the appetites of UK consumers who are looking for healthy, tasty and convenient food, which is versatile and great for experimenting with. Since the 1970s, the amount of rice eaten per person in the UK has grown by almost 500% and the fact that today 90% of UK households purchase rice is testament to the UK's love of cuisines from all over the world. Rice producers, importers and sellers have had to develop and adapt to meet this growing demand and in order to do so successfully and keep up with the times, they need to be in touch with their target audience.
One such importer and seller is East End Foods. Founded in 1972, it has grown to be one of the largest importers, sellers and distributors of Asian foods in the United Kingdom and has a yearly turnover in excess of £180m. The vast majority of their business has historically been from the UK's large South Asian community. Rice is one of their major sellers and when we started working with their marketing team, the core objective was to expand their target audience and market share. We got to work on crafting a creative journey, with industry knowledge to explore all possibilities for revenue expansion, while maintaining the brand's prestige by communicating with diverse cultures in an honest and relatable way. The end result was impactful and seen by the company's target audience.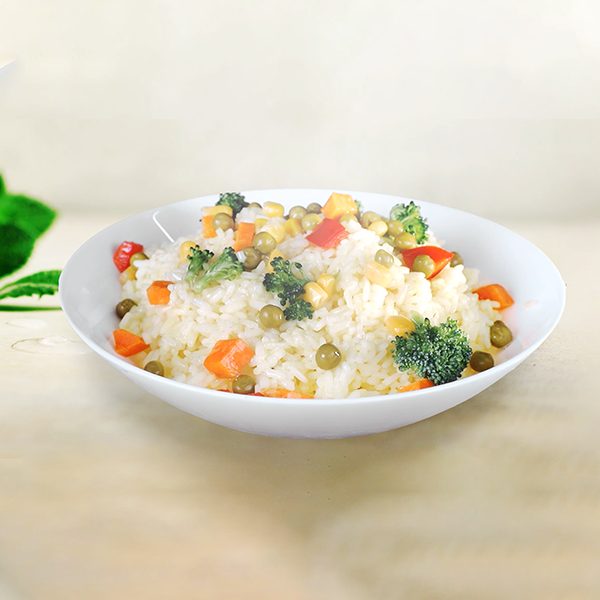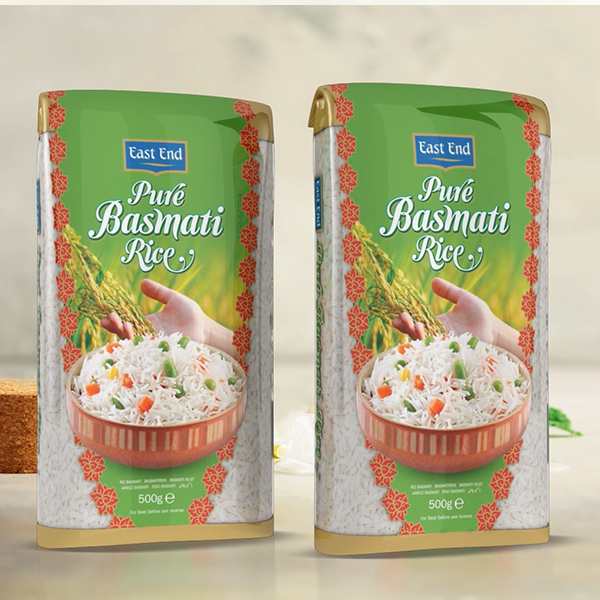 Throughout this campaign our aim was to provoke viewers, by using the audiovisual presence of rice's aroma to establish deep and lasting connections that resonate with viewers. The challenge of the campaign was in how to convey the natural beauty of rice in a way that connects on an individual level with each and every one of those watching. Our whole campaign is intended to resonate well with diverse target audiences, through the collaboration of innovation and creativity to provide business outcomes that secure growth.
In depth consumer research analysis was essential; we carried out deep research to explore the touching points of existing customers as well as the new target audience to determine common factors and threads that connect them all. We discovered that despite the diversity of the UK population, the quality of rice is the attribute that all are most interested in, which serves as the major factor when making purchasing decisions. That's why we choose to unveil the brand's core values, manifested in a campaign that clearly connected with the arching values of the target audience.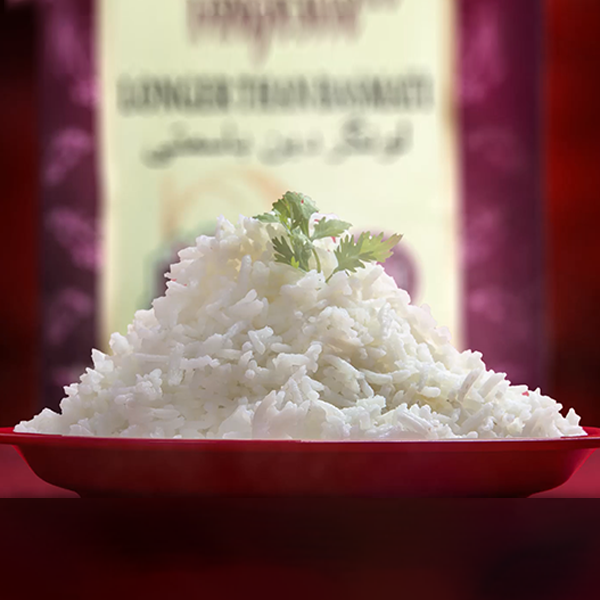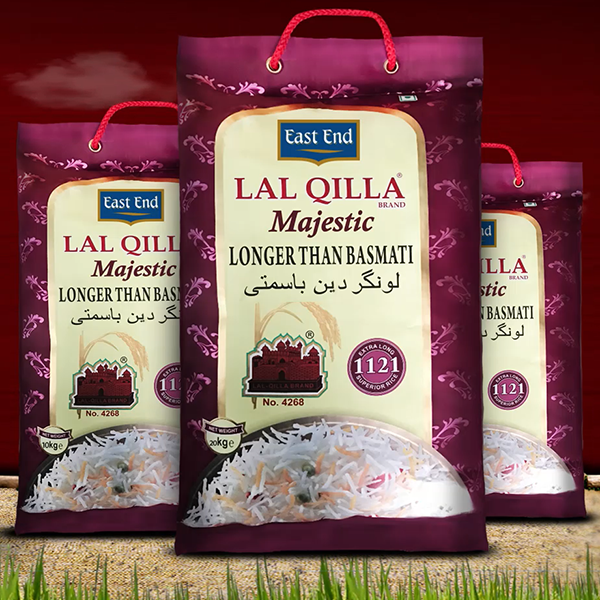 We also looked deeply into understanding the diverse range of stakeholders, each with their own distinctive backgrounds and interests, such as: farmers, traders, food processors, researchers, government officials. Carrying out thorough research in this area enables us to identify opportunities and find ways to achieve goals. The constantly evolving and fragmenting market requires insights about the value chain and quality assurance policies, to help us to exploit the opportunities and overcome the challenges. We researched how UK consumers with different demographics think and feel about rice, including the standards they expect, along with any objectives and concerns. The understanding of larger canvas helps us in crafting the unique voice of a campaign that resonates with audiences.

The campaign scope was to penetrate new avenues to ensure profitability, while maintaining budget constraints. We focused on the following objectives:
Deliver a coherent group-level advert
Create new revenue streams
Build awareness among market and affinity customers
Create consumer demand
Expand the market scope
Entice existing and non-existing audience
Achieve a sustainable business position
Influence socio psychological factors
Brand building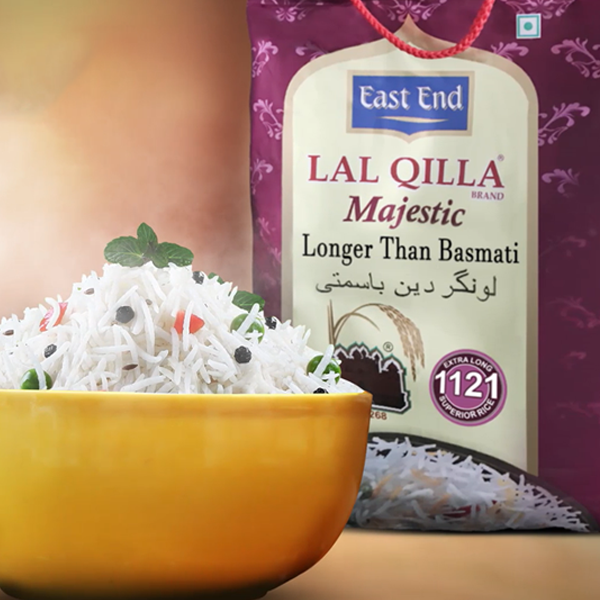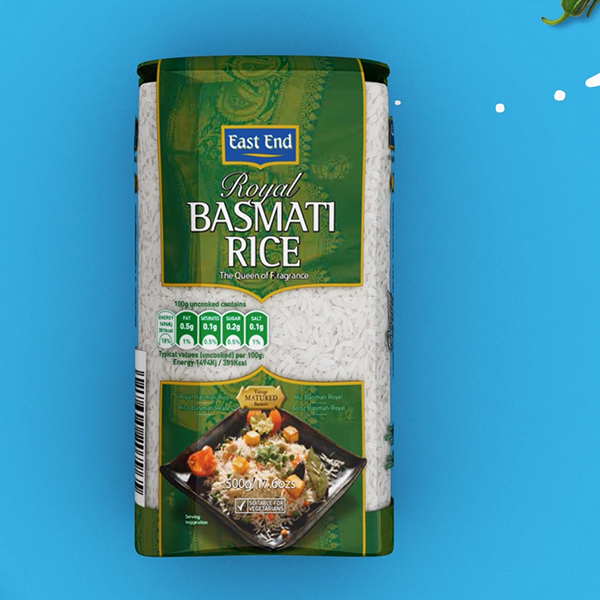 Our objective was to achieve short-term results and continuous growth for the brand. Consumers make up a very diverse group which results in the same products being used by different cultures for alternative reasons and in different ways. Because of this we tried to achieve a standardization to find a close alliance between statistics, strategy and intuition, to help us create a successful campaign bursting with creativity and content. The content connects with a mass audience in relation to their values and needs.

The challenge was to position the brand in the hearts of millions of diverse people, belonging to different cultures. The way to get into their lives is through a screen, speaking via colors. Visuals enabled us to connect in a way that relates individually with each household culture. Finding uniformity in diversity was another challenge.
Behaviorism studies help us to define the benchmark; cohort analysis gives us common touch points of target audiences to create bespoke hybrid strategies that deliver results.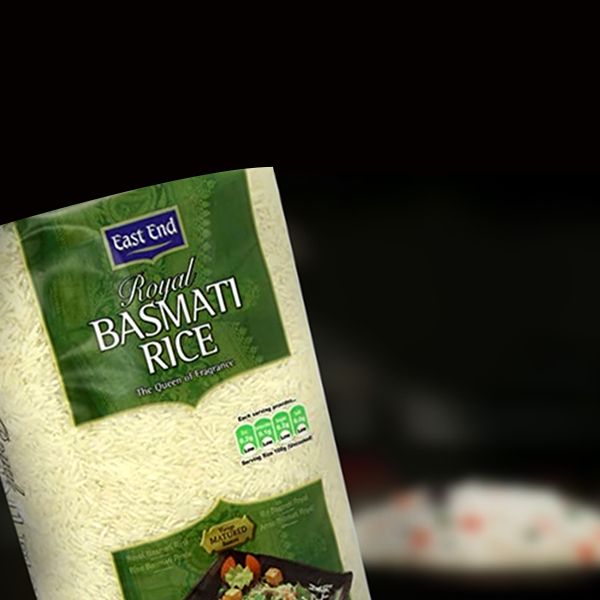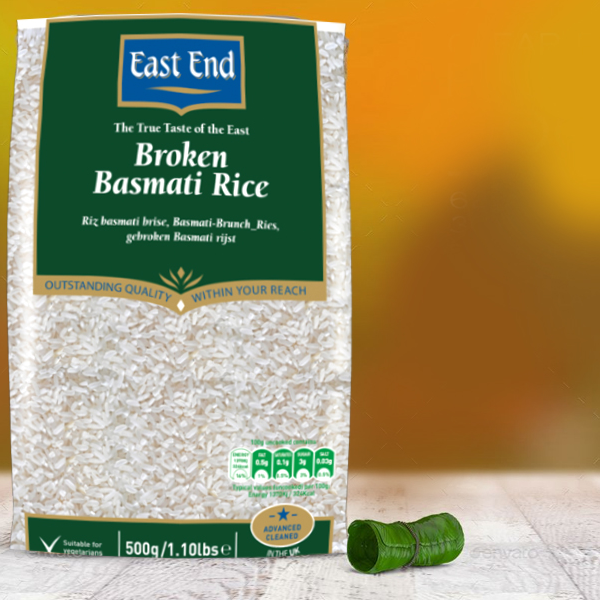 We used opportunities born from industry insights to visualize ideas and then embarked on the exciting and indulgent journey of how rice features in people's lives. To reaffirm promises and to make a meaningful difference to the brands, our dynamic team of specialists weaved the thematic campaign that spreads the enriched aroma. This significantly contributes and supports a brand's prestige and market positioning.
Our campaign's driving appeal that resonates and reflects the rice market's trends does so through atomization to establish relativity with every consumer. By highlighting Rice DNA through contemporary creativity, we engineered an exclusive brand voice and consumer centric conceptualization that stands out from the competition. From brand color palette to visuals, each aspect from ideation to execution reflects the essence of the brand that indulges with the ideologies of target audiences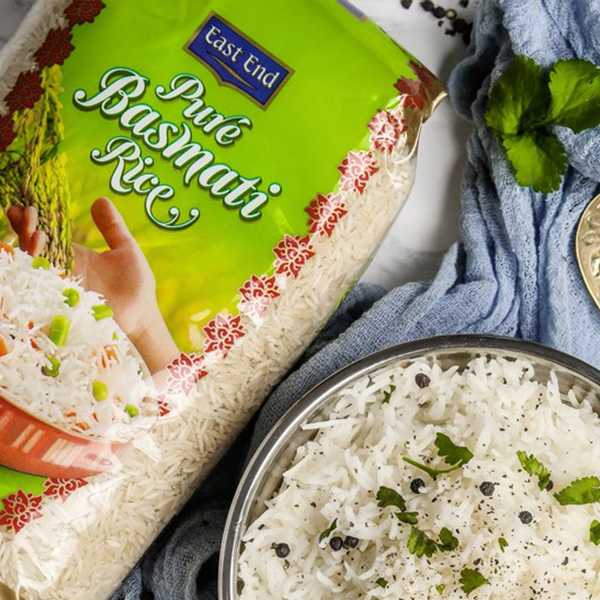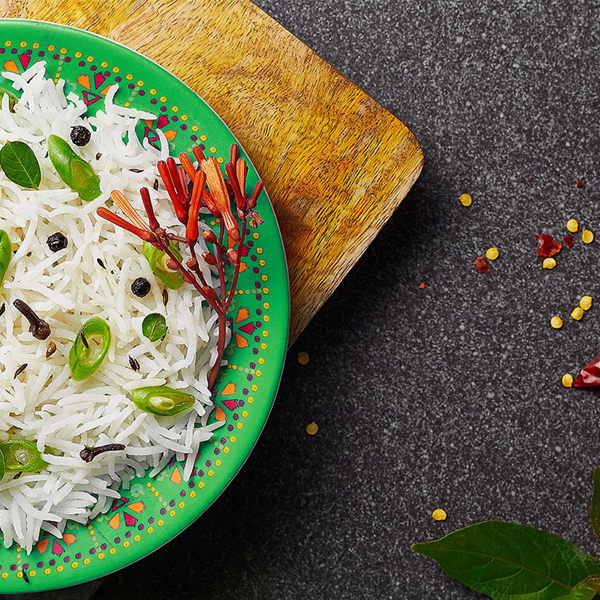 To associate with the audience, we used a functional tone to express the brand's utilitarian aspects by establishing rapport with rationality for the audience. We also used expressive and emotional tones to establish deeper connections and these positive, inspirational, down to earth voices help communicate brand values and its consumer centric approach effectively. These tones remain constant in all campaigns which help to establish a constant impression and increased consumer trust.
We aimed to design a complete campaign highlighting the journey of high quality rice from grain to plate. The challenge was in maintaining the quality standards for a diverse target audience; for some, long grain and taste is symbol of quality such as with basmati, while for others they position aroma as the overall symbol of quality. Each stage of creative conceptualization establishes brand positioning and a distinctive brand identity to cover the functional aspects through expression; the story of aromatic rice that deeply involves viewers in its magical essence.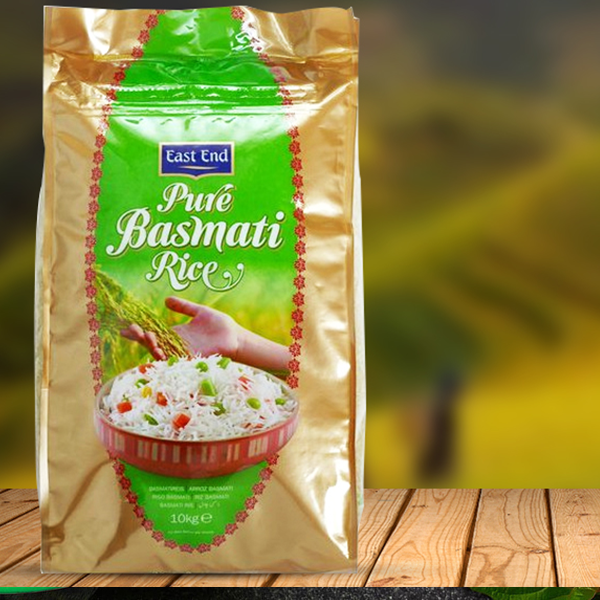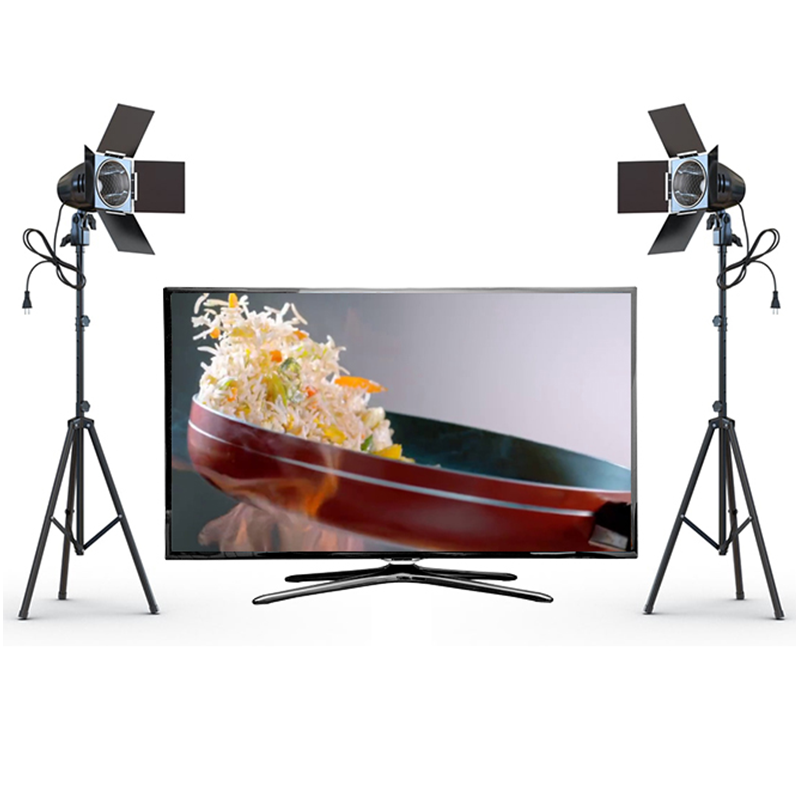 Despite the budgetary constraints, the TV advert idea was designed to be a combination of videography and 3D/2D animation. From the finest quality cameras and accessories to 3D animation, the beauty of nature met with immersive tech, design and cutting-edge solutions. That's where magic begins, all together with the video artists, CGI artists and animators collaborating to bring of the best from the soul of each grain..
To attain perfection, each aspect of the rice video production procedure was consumer centric. We paid attention to measuring the most persuasive types of video content, those able to touch the desires and drives of consumers – this helps the brand to connect with its target audience. We turned magic into reality using our in-house studios and turned rice in to comfort, creativity and excellence. The campaign's end results are technically flawless and highly memorable.